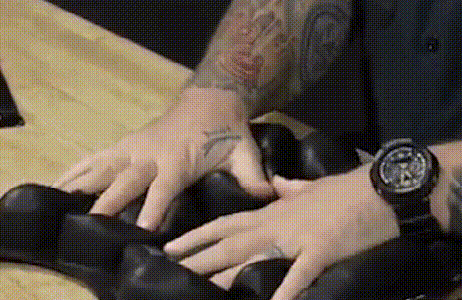 WHAT YOU NEED: The requirements for the motorcycle cushion pads are higher especially for long-distance cycling and professional riders. Because the road conditions of cross-country vehicles are mostly rugged mountain roads, undulating roads or filled with various obstacles designed by professional venues. To ensure a more flexible and comfortable to drive, a new material airbag cushion becomes necessary. air seat motorcycle
PRESSURE RELIEF: Our ergonomic motorcycle seat cushion uses a mosaic of small cushions that can be filled with either air or water. The air convection technology produced and anti-gravity effect which offers support for your spine, thigh and hip.To achieve the effect of shock absorption and stress relief.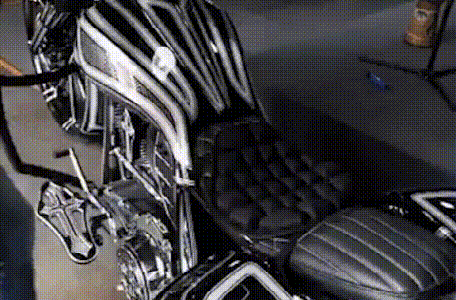 COOL DOWN TECHNOLOGY: With shallow groove design, you will stay cool even you have been sedentary.The 3D airbag gap can achieve excellent ventilation effect, so the cushion is comfortable and not sticky. This structure reduces the heat transfer between the legs, the buttocks and the seat, so that the purpose of cooling can be achieved. In addition, by adding water to the motorcycle pad cushion, it will also help you cool down and dispense heat.


SUPER PRACTICAL: To make the cushion stay where you want, we used anti-skid particles and double-bandage fixation. The bandages adopt a cross-wrapping method to take care of the shape of the seat, which makes the seat fit the seat cushion better. The bottom of the motorcycle cushion is also designed with unique anti-slip particles. More restraint and stable.
Water Cooling Air Motorcycle Seat Cushion Pressure Relief Ride Seat Pad Large for Cruiser Touring Saddles Great for those who go on long rides or for those that are looking for an all around solution for a more comfortable riding experience.
Surfaced with flexible and breathable stretch material to reduce humidity and sweating.
Dispersing thepressure from the point line surface, it is not easy to form a flat hip, thus shaping the natural beautiful buttocks.


Note:
Avoid touching any sharp goods.
Do not close to high temperature. air seat moto
Do not over inflate.
Wash the air seat by hand, do not wash by a washing machine.
Please do not use the water filled cushion in direct sunlight or in high temperature environment, in case the water become very hot.
Air Convection Technology
With multiple air convection technology, when the airbag receives the squeeze, the gas flows to each other, producing a uniformly pressurized "anti-gravity" effect. This process can buffer the vertical pressure of more than 1/3 of the body weight, greatly reducing the load and pressure of the tail vertebra.
Premium Cushion Material
TPU + Lycra.
TPU fabrics has excellent elasticity and wear resistance. This material provides excellent performance under severe weather and manpower. Just take a rest after you arrive, it doesn't need frequent maintenance.
Lycra diving elastic fabric feels delicate and soft, greatly improves the feel of the cushion and the recovery of crease. It's of high rebound, no deformation and can be repeatedly washed.
colour:black airhawk seat
Material:TPU+Leica
size:40*35cm
Package Contents:
1 * Motorcycle Inflatable Cushion
1 * Air Pump
Only the above package content, other products are not included. air seat cushion motorcycle
Note: Light shooting and different displays may cause the color of the item in the picture a little different from the real thing. T